The H-1B visa has been the most popular long-term work visa in the United States for years, and with good reason. There is a whole host of benefits that give the H-1B an edge over the other work visa categories. From its accessibility to its lengthy initial period of stay, it's easy to see why so many foreign professionals apply to reap the H-1B visa benefits each year.
How the H-1B Visa Benefits Foreign Workers
The broadest benefits go to the beneficiary, or foreign worker, who receives the visa. For FY 2023, USCIS announced that they have received 483,927 H-1B visa registrations and selected 127,600 (about 26%) in the first round for FY 2023. USCIS' selections met the mandated 65,000 in the regular cap and the 20,000 allotted for the master's cap (advanced degree exemption), totaling 85,000. If you were wondering what causes this visa to be so popular, this is why.
Broad Requirements
The first H-1B visa benefit, and perhaps the main reason for its popularity, is the broad requirements associated with qualifying for this visa. While many other working visas require the beneficiary to have a managerial position, a master's degree, or an investment of thousands of dollars, the H-1B simply requires the following:
A bachelor's degree
A job offer from a U.S. company for a specialty position that requires your bachelor's degree.
Of course, finding an employer that has a job opening available for a position related to your educational background may not be simple, but these requirements are much easier to fulfill than the requirements for visas such as E-2, L-1, and O visa classifications.
Find out about H-1B Salary Requirements.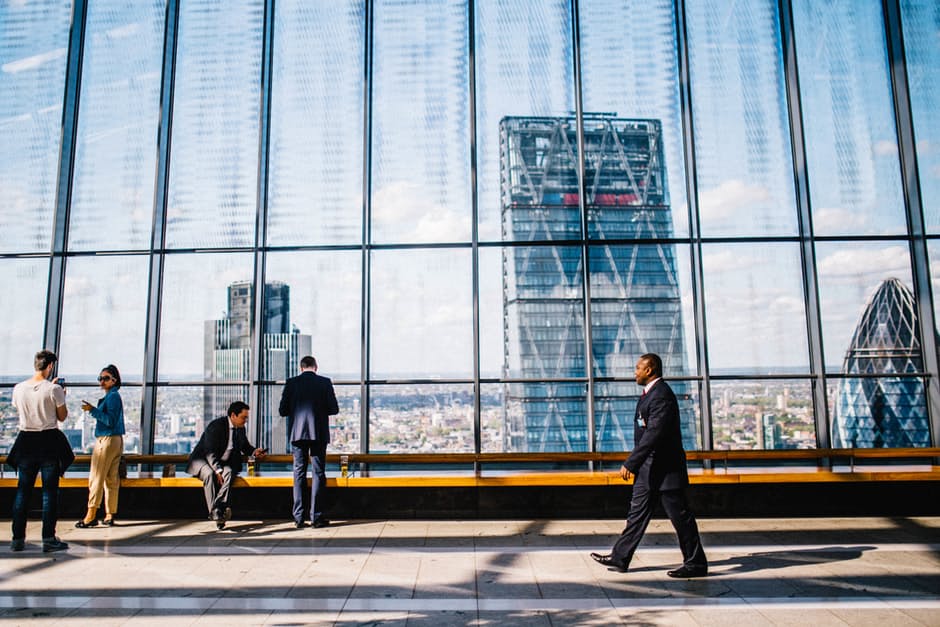 However, depending on your situation, another work visa may be a more viable option for you. For example, if you are an entrepreneur that has significant capital but does not have a bachelor's degree, the E-2 visa may be a better fit for your case. What is considered a substantial amount of capital? 
Substantial in relationship to the total cost of either purchasing an established enterprise or establishing a new one
Sufficient to ensure the treaty investor's financial commitment to the successful operation of the enterprise
Of a magnitude to support the likelihood that the treaty investor will successfully develop and direct the enterprise. The lower the cost of the enterprise, the higher, proportionally, the investment must be to be considered substantial.
Note that the E-2 investor trader visa is only to people from the countries that the U.S. has a treaty with. Speak with your immigration attorney to learn your options.
How Long is the H-1B Good For?
Another benefit of the H-1B visa is the amount of time you are initially granted when you receive your visa. In contrast to some of the other visas such as B-1, which grants you six months, and the J-1, which can sometimes grant you as little as one year, the H-1B allows holders to stay for three years initially and can easily be extended.
Portability
Unlike the rigid regulations surrounding some other work-related visas, the H-1B gives holders the ability to port their status from one employer to another during their stay. It also allows them to work part-time and for multiple employers at the same time.
Anyone Can Apply
One of the biggest H-1B benefits is that foreign professionals from all over the world can apply. While the E-2 visa can only be obtained by people from treaty countries and the TN is reserved for Canadians and Mexicans, the H-1B is open to nationals and citizens of any country.
Check out our H-1B Predictions for the Year.
Spouses and Dependents
Fortunately, you can bring your spouse and children over as dependents under the H4 visa. Their stay will be as long as the principal holder and extensions can be acquired for each H-4. Additionally, H-4 holders can now work in the U.S. after obtaining Employment Authorization Documents.
Dual Intent
Unlike many other work visa classifications, one of the H-1B's many benefits is the fact that it is considered to be a "dual intent" visa. This means that you can pursue legal permanent residency while under H-1B nonimmigrant status. This is a large advantage over some other visas such as the TN and J-1 classifications.

H-1B Restrictions
Among the most important restrictions are the time limit of six years on H-1B status. If you wanted to continue working in the U.S. after those six years, you would have to be out of the U.S. for one year before being able to reapply for another H-1B visa. There are exceptions to this, if, for example, you submitted your I-140 or Labor Certification before your 5th year of having the visa and with a pending I-485, then you would be able to renew your H-1B in 1-year increments until you received a decision on your permanent residency application. The other exception to the six-year limit rule is if you had an approved I-140 but couldn't complete the I-485 because your priority date was not current. In that case, you could get a 3-year extension to your H-1B.
Find out How to Change Jobs After I-140 Approval.
H-1B Alternatives
Due to the highly-competitive nature of the H-1B visa and the requirements, it may not be the most suitable option for you. Below are H-1B alternatives which you should discuss with your immigration attorney in further detail:
How the H-1B Visa Benefits U.S. Employers
Foreign professionals are not the only ones that stand to grow from the H-1B benefits. Employers have much to gain from as well. This visa, which caters to people with educational backgrounds in science, technology, engineering, and mathematics (or STEM for short), allows the best of the world's professionals to enter the U.S. and work for your company.
Combat Local Labor Shortages
Many employers are located in areas that have a labor shortage and may not have access to qualified U.S. workers who are willing to move permanently to your area. The H-1B process gives employers the opportunity to hire temporary professionals from overseas to complete projects or fill specialty positions.
Global Competitiveness
These days, in order to compete with today's market, you need to have a global presence. Hiring H-1B employees can strengthen your competitiveness abroad and could also provide quality permanent workers if you are willing to sponsor applicants for employment-based green cards.
Disadvantages of the H-1B
Unfortunately, the H-1B visa is not without its downsides. Work with your immigration attorney to weigh the pros and the cons of this visa class in order to determine if it is the right choice for you.
Lottery
The first and greatest drawback of the H-1B visa is the fact that there is an annual limit on how many petitions are approved each year. While other visas also have a limit, they are not as easy to obtain and so that limit is rarely reached. The H-1B, on the other hand, annually receives almost three times the amount of petitions than is allotted.
Because of its popularity and the regular amount of excess petitions, the USCIS has chosen to have all petitions entered into a lottery. This is the process of randomly selecting the number of petitions allowed by the annual cap, which is 85,000.
What this means for you is that there is a strong likelihood that your petition will not be selected in any given lottery. If you are not selected, you will have to wait until the following year to petition again.
However, there are some ways to avoid the lottery process and be cap-exempt. This can be done by finding a cap-exempt employer or if you are filing for an H-1B transfer or extension.
Extensions
While the H-1B has an initial period of stay that rivals other popular visas such as E-2, O-1, and TN classifications, you can only extend it once to a maximum of six years. The other aforementioned visas can be extended much longer and can sometimes be extended indefinitely.
There are some instances in which an H-1B holder could stay beyond the typical six-year limit, but these are far from the typical circumstances. To see if you could qualify for an exemption from the limit, contact your immigration attorney.
Inflexible Dates
Due to the lottery process, there are strict dates that must be adhered to during the process. For example, your petition cannot be filed until April 1st. Also, if your petition is selected and approved, you cannot begin working until the 1st of October of that same year. This also limits the benefits that the premium processing service has on your case.
On the other hand, other visas allow a more fluid timeline for petitioning and starting employment.
Job Offer
While it is one of only two major requirements for an H-1B visa, it can also be a drawback since finding a sponsoring employer can be difficult. In contrast, the E-2 and O-1 visas do not require a job offer, so beneficiaries are able to petition on their own behalf. H-1B applicants, however, must have an employer file a petition for them.
Fees
Even though all H-1B petitioning fees must be paid by your employer, they are steep and can disincentivize employers from sponsoring you. Overall, your employer may end up paying almost $7,000 in fees for your H-1B visa. At the same time, the TN visa can cost as little as $500.
While the H-1B visa cost can range from $1,720 to $6,470 or more depending on attorney fees, optional fees, and employer criteria, we offer the best value for our services. You can see a breakdown the costs below as well as our tiered attorney fees.
VisaNation Attorney Fees: The H-1B fees charged by a law firm can vary drastically. Since the stages are now tiered, only certain companies will eventually file the complete petitions. VisaNation Law Group's legal fees are tiered as follows:
One: $550 for the initial registration process, which includes all required preliminary case analyses.
Two: $1,900 will be due if the case is selected in the lottery for filing, including all form/support letter preparation plus case filing within the timeframe.
Three: $500–$1,500 will be the cost of a Request For Evidence (RFE) response, should one later be issued on the case.
How VisaNation Immigration Attorneys Can Help
Have additional questions about the H1B visa meaning or what alternatives are available to you? Choosing the right visa for your case can be a difficult task depending on your situation. That's why we never recommend anyone to navigate immigration law without a qualified attorney at their side.
VisaNation Law Group H-1B lawyers can assess your immigration case and help you come to an informed decision about how you want to enter the U.S. Even if you decide not to choose the H-1B visa, we can then help you through the application processes of any other work-related visa. To talk to one of the VisaNation attorneys and learn if you qualify for a free consultation, fill out this simple contact form.