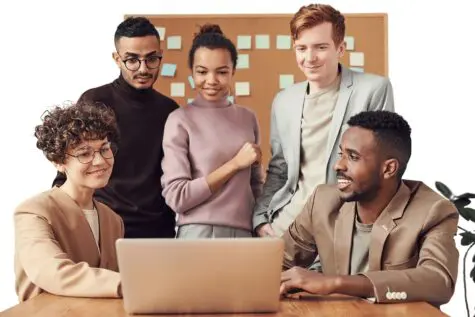 Immigration
Process Simplified
Our deep immigration expertise, combined with our people-focused approach and technology-enabled processes, offers the most effective way for businesses, employees, and families to apply for U.S. Visas and Green Card.
Businesses & Employees

We serve businesses of all sizes and from all over the world. Whether you're trying to obtain an employment-based visa for yourself or your employees, you can count on our extensive experience, professionalism, and efficient processes.

Families & Individuals

Your path to citizenship is our foremost priority. We have one of the highest success rate in the industry and have helped hundreds of families reunite and achieve the American dream.
Featured News
October 2023 Visa Bulletin: Analysis & Predictions Including EB2 Priority Date India
September 15, 2023
One of the most significant parts of getting a green card in the U.S. is waiting for your priority date to be current. For those who have invested the time, effort, and money into an immigrant visa, questions arise such as "How long will it take for my date to be current?" and "Can I speed this process up?" We provide regular monthly updates on the most recent visa bulletin, analyze the date movements, and predict upcoming months to help answer these questions. This month, we'll go over the October 2023 visa bulletin. If you want more information on the…
Read More >
Can H-1B Workers Work Remotely?
September 7, 2023
The remote work revolution, spurred on by the COVID-19 pandemic, has reshaped the landscape of work, transforming how businesses operate. The H-1B visa allows U.S. employers to temporarily employ foreign workers in specialty occupations that require specialized knowledge. But can H-1B workers work remotely like their American counterparts? The answer is yes — but it's complicated. Immigration Attorneys With A Decade of Experience If you are pursuing a revision of your work visa stipulations, a 20-minute consultation with an immigration attorney can point you in the right direction. VisaNation Law Group has a sterling history of customer satisfaction as we've…
Read More >
Check your Visa eligibility

Complete your free assessment so we can determine your eligibility. You may even qualify for a free consultation with our attorneys.

Immigration Expertise Delivered

Let our legal team, with decades of combined experience, guide you in your U.S. immigration journey.